360° photos where the coal used to be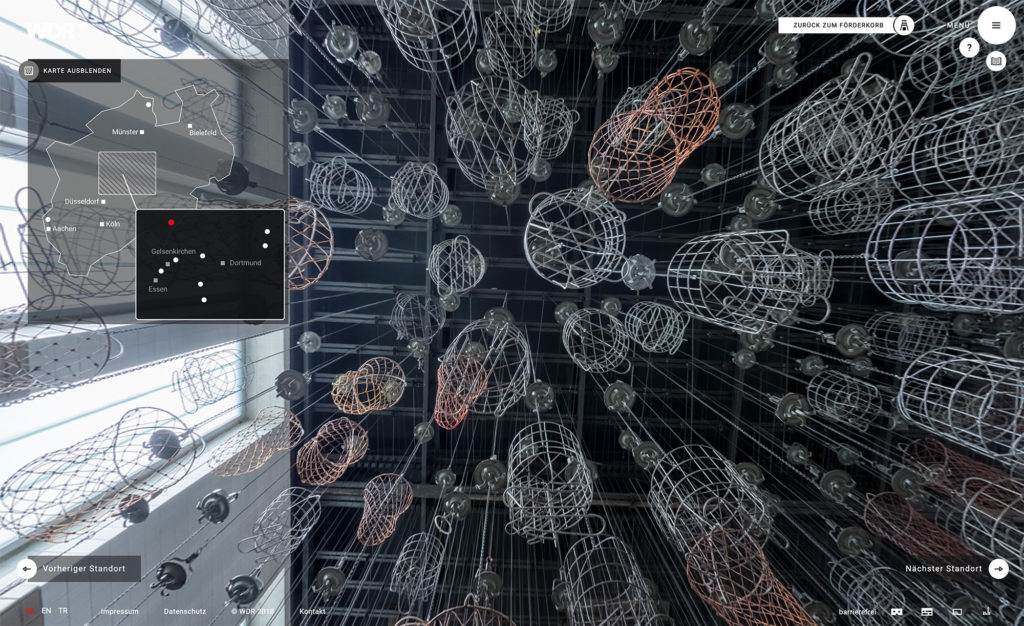 Whether museum, park or ruin - what happened to the old coal mines that were closed down in the last 150 years?
My task was to photograph spherical panoramas of these old coal mining sites in North-Rhine-Westphalia for a 360° episode in the extensive WebVR Experience Glückauf on behalf of WDR. Glückauf im Auftrag des WDR.
+++ nominated for the German Grimme Online Award 2019